Reception
places
In a classified castle

The Arcelot Castle has several spaces devoted to the organization of weddings, birthdays, seminars or any other type of reception.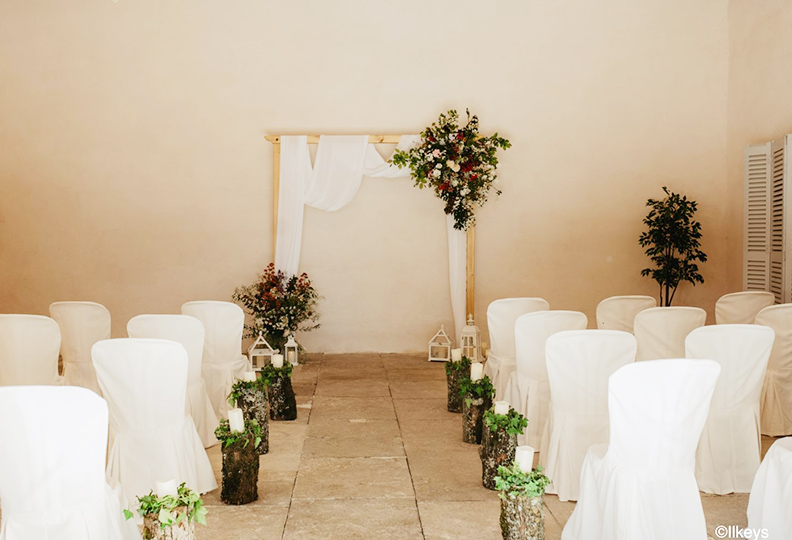 The press room
18th century reception room of 70m2, for 70 people, with French ceiling and Burgundy tiles, will be perfect for organizing a cocktail, reception, brunch or a ceremony.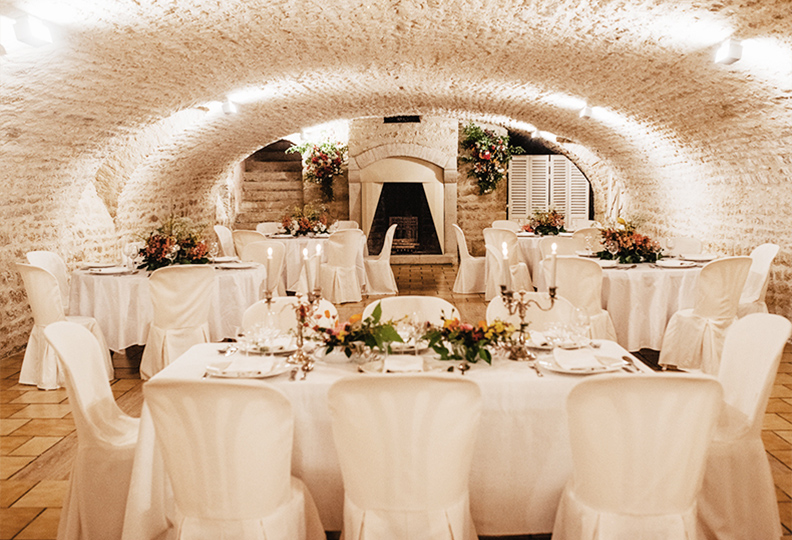 The vault
Reception room of 130m2 for 120 people.
This 18th century freestone vault will be ideal to welcome your guests for a meal in a place full of character.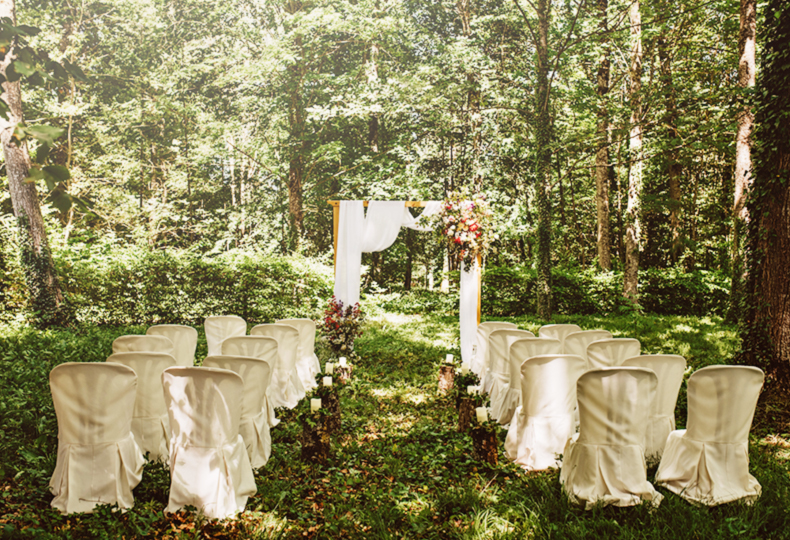 – Two tents are at your disposal to make a reception or a cocktail.
– The cellar cloakroom
– The kitchens
– The clearing: this area is proposed for ceremonies. This wooded area will immerse you in a sumptuous universe making your moment unforgettable.
Consult the 360° virtual tour to get an idea of the place. Then contact us at
chateaudarcelot@gmail.com
to make an appointment to discover the estate and truly realize the extent of the spaces .
The Trianon, a large-scale space unique in Burgundy, is the place for your event for more than 120 people.


A room that is both contemporary and classic, whose architecture echoes that of the castle, while the glass roof at the entrance adds an elegant touch of modernity. The materials used, such as brick, place the building in line with the factories existing in the park at the end of the 18th and beginning of the 19th century. The large windows immerse you in the heart of the magnificent landscaped park.


The interior is adjustable to your liking thanks to the screen rings. So you can choose the cocktail area, meal, dance floor, conference etc…