First neoclassical construction
A unique place
in Burgundy
The first neoclassical construction, the Château d'Arcelot, has been in the same family since its construction in 1720.
 
A castle to visit, just 15 km from Dijon, comprising 12 fully furnished 18th-19th century rooms.


Having at heart to share the history of Burgundy and Arcelot, the castle is open to guided tours in July-August for individuals. All year round by reservation for groups. At the end of your visit, you can take a walk in the 19th century park.


We also organize themed events and tours throughout the year.
Follow the news of the castle in order to participate.
All year
The Château d'Arcelot can be visited all year round, by reservation, for groups of at least 10...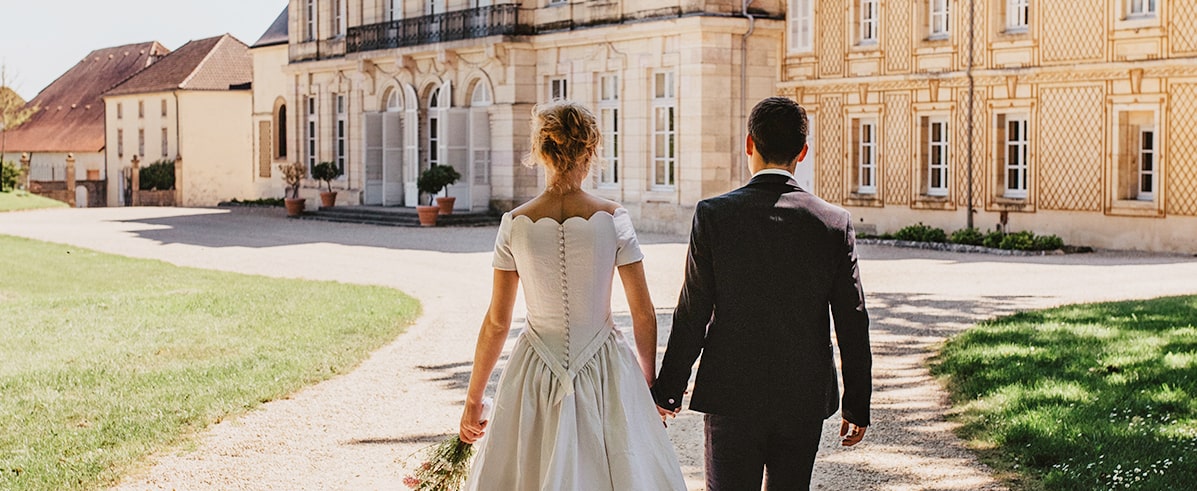 Exceptional reception
Organize
an event
at the domain
Just 15 km from Dijon, the Château d'Arcelot is the perfect place for your reception. The Château d'Arcelot is much more than a place of reception. This family monument, built since the 18th century, will offer you an ideal historic setting for a dream wedding or a professional reception.


By choosing the Château d'Arcelot you will have the opportunity to take your group photos in the idyllic park. The newlyweds will have the privilege of taking their photos in the dining room, the vestibule and the main staircase of the castle. The magnificent decorations of these rooms, from the 18th and 19th centuries, will be ideal for immortalizing this great day.